Migrating emails from Google Workspace has never been easier!
Google Workspace administrators can use our Email migration tool to archive emails from a suspended, inactive, or ex-employee Workspace account into a Google Workspace backup email account or even a consumer @gmail.com email address.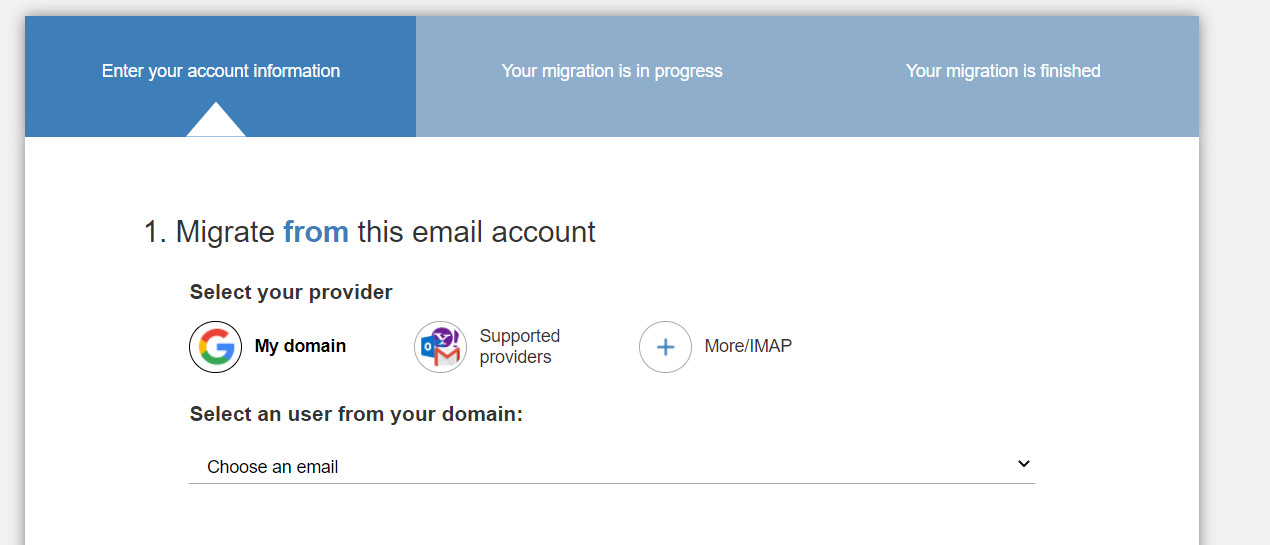 In Step 2, select the destination email account (Google Workspace or @gmail.com) where messages will be copied over:

(Optional) In Step 3, enter an email address where we can notify you once the migration is complete.
Sit and relax. The amount of time will mainly depend on the amount of data to move.


What to expect after the migration?
Once your migration completes, you will find a new label in your destination account with the name of the source address (i.e. johndoe@domain.com) and you will find the same folder structure in there.