We strive for a no surprises migration for you and your end users and we are confident that we provide the most comprehensive Managed Migration service in the market.
Our Managed Migration service package includes the migration as well as our expertise in client services and change management.
Our entire focus is on creating the best migration products and robust support within the Google Workspace ecosystem.To assuage any doubts, I encourage you to read some of our customer reviews from the Google Marketplace which highlight our competence with these types of migrations. Below you will find a snapshot from the Marketplace that highlights a few of most recent Managed Migration projects: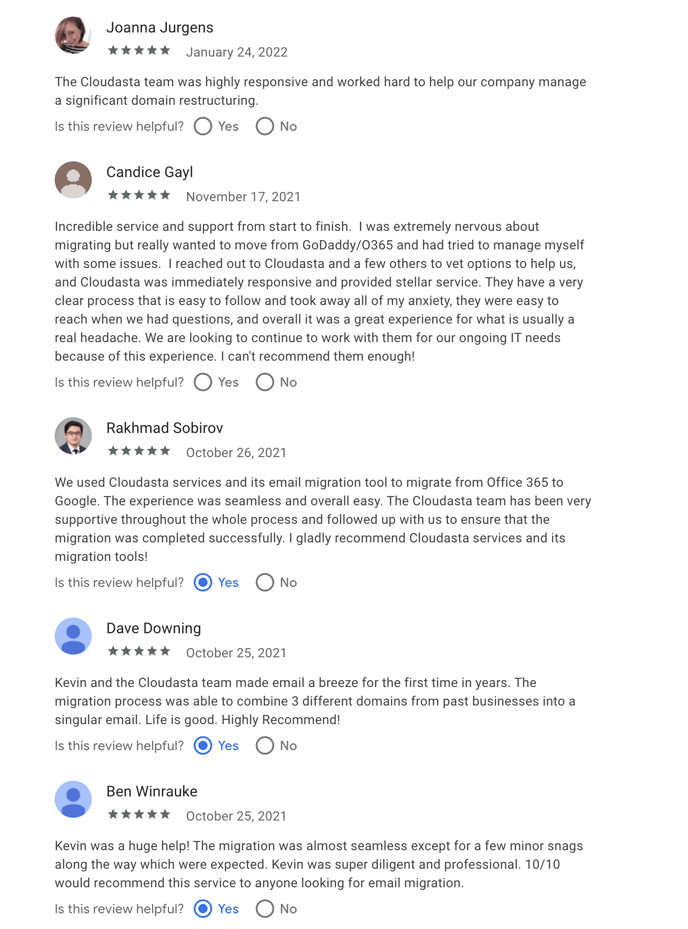 We look forward to further explaining how our migration process and level of customer service and support set us apart from our competitors!